Through the practice of Yoga, one can increase strength, flexibility and a sense of well-being, achieving balance and inner peace.
Privates and Semi-Privates
Each session will be tailored to meet your individual needs. Bonnie specializes in Therapeutic Yoga for those students with limitations or injuries; as well as any level from Restorative to All Levels. Sessions may be a blend of Yoga, Pilates, Personal Training and/or Holistic Health Counseling.

Private Yoga Instruction
60 minutes.....$100
zoom sessions available (same price)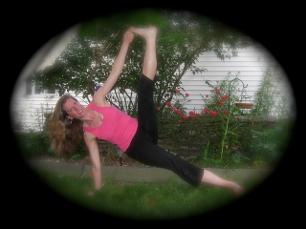 Ongoing Classes and Rates
Mondays (9:30am - 11:00am) Therapeutic Yoga & Pilates
Wednesdays (9:30am - 11:00am) Therapeutic Yoga (may include a combination of Yin/Restorative)
Wednesdays (7:00pm - 8:15pm) Moderate All-Levels
Drop in.............................$18
10 Class Card......................$150
classes on zoom are currently being held
*please note that Class Cards expire after 4 months
Yoga Therapeutics
This class will focus on understanding correct physical alignment, building stability, and posture basics. Great for students with limitations, injuries, beginners or those coming back to yoga.
Therapeutic Yoga and Pilates
This class is designed to help those with limitations and those challenged with their mobility develop strength and flexibility. It is specifically designed to strengthen your abdominals, lower back and pelvic floor muscles, which support your spine and internal organs. Exercising the core is essential for good posture and balance, enhancing ones ability to function in their daily life. If you ignore these muscle groups, the risk of kyphosis, osteoporosis, and other chronic diseases is increased. By building a strong foundation, your overall physical health and appearance will be improved and will help you enjoy physical activities like walking, gardening and biking. Class will begin with modifiable beginner's mat Pilates, followed by Therapeutic Yoga. (Ball Therapy may be added in some classes.) Great for beginners, students with limitations and/or injuries. Modifications will be given.
Moderate All Levels
This class is suitable for those looking to practice from a place of acceptance of where they are at each day. It is designed to build strength and mindfulness by incorporating asana (poses), pranayama (breath work), and self study. Modifications, props, and alignment cues will be provided to promote a challenging, safe, and welcoming class for all.
Yin yoga is a slow-paced style of modern yoga with passive floor poses/postures, or asanas, that are held for longer periods of time, i.e. up to five minutes, sometimes longer. Yin Yoga affects that fascia/connective tissue in our bodies. Fascia is a uninterrupted web that surrounds every muscle, wraps within the muscles, covers and intertwines in every organ and envelopes every nerve causing crushing pressure to the pain sensitive areas in the body. Yin yoga will help to lengthen the fascia and create space within the fascial system and in turn decrease pain in the body.
"We don't use the body to get into a pose, we use the pose to get into the body."
Please inquire for class locations and any interest you may have for additional classes