Bonnie Nussbickel, LMT, HHC, RYT-500, CPT
Expert Level John F. Barnes Myofascial Release Practitioner
NYS Licensed Massage Therapist
Registered Yoga Teacher
Certified Personal Trainer (NASM)
Certified Health and Nutritional Coach (AADP)
Power Pilates Teacher
Hand and Foot Therapist (Melt Method)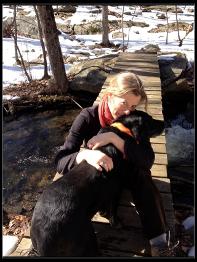 Mission Statement
To provide the absolute best health and wellness services to all of my clients. I believe that every aspect of a person, mind, body, and spirit can benefit from receiving manual therapy. My mission as a John F. Barnes Myofascial Release Practitioner, NYS Licensed Massage Therapist, Yoga Teacher, Personal Fitness Trainer and Nutritional Coach is to honor and help my clients improve their lives through exploration, self-awareness and self-empowerment. Each session is customized to meet their needs by integrating various modalities to enhance, and then regain their well-being and active, pain-free lifestyle.
I am committed to my personal growth and continuing education as a healthcare provider, as well as working together with my clients to promote their education and participation in their powerful self-healing process.

My various trainings have enabled me to become a better MFR practitioner.
Additional training:
Craniosacral Therapy with Upledger Institute

Vodder Lymphatic Drainage Technique

Neuromuscular Therapy with Upledger Institute
Orthopedic Massage and Pain Management with James Waslaski

The Melt Method Hand and Foot Instructor Training


Barefoot Training Specialist (Evidence Based Fitness Academy)




Power Pilates Mat Certification