Welcome to Quintessential Myofascial Release and Wellness!
Bonnie Nussbickel, LMT, HHC, RYT-500, CPT
Healing the whole body from the inside out
I am excited that you have found your way to my website and hopefully soon, to my Wellness Center!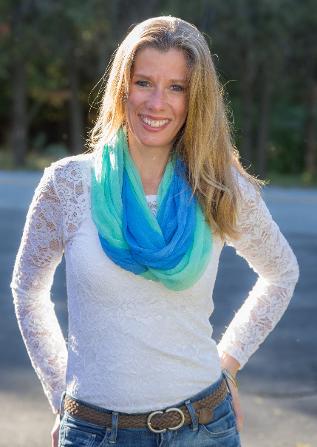 Is pain keeping you from enjoying life?
If so, Myofascial Release (MFR) can help!
Bonnie Nussbickel, LMT is a New York State Licensed and Nationally Certified Massage Therapist with over 20 years experience. She is an Expert level John F. Barnes Myofascial Release Practitioner. For years, Bonnie has been helping others get out of pain and move forward with their lives. The goal of treatment is to create positive, lasting changes.

Bonnie's experience in myofascial release, craniosacral therapy, personal fitness training, pilates, yoga, yoga therapy, nutrition, meditation and corrective exercise brings variety to her treatment approach. She structures her client's programs according to their individual needs and preferences and encourages exploration of complementary approaches to healing where appropriate.
Please spend some time reading the information on the following pages.

You may see a bit of your self mentioned.
Do you feel unfocused?
Do you feel physically or emotionally out of balance?
Are you stressed out and finding that you are not able to relax?
Is your body in pain and asking for relief?
Are there "issues in your tissues"?
Do you suffer from any of the following?

Here are some of the many pain and dysfunction-type disorders that respond well to Myofascial Release:
Acute Pain
Arthritis Pain
Back Pain
Bell's Palsy
Bladder/Bowel
Carpal Tunnel
Cervical Pain
Chronic Fatigue
Chronic Pain/Tension
Disc Problems
Edema
Esophageal Reflux
Eyestrain
Fibromyalgia
Geriatric Health
IBS (Irritable Bowel Syndrome)
Shoulder Pain/Frozen Shoulder
Golf Elbow

Headache/Migraine
Heel Pain/Spurs
Hip Pain
Knee Pain/Injury
Loss of Flexibility
Lymphedema
Mastectomy or Lumpectomy Pain/Scarring
Men's Health
Menopause Issues
Menstrual Pain/Dysfunction
Myofascial Pain Syndrome
Neck Pain
Osteoarthritis
Pediatric Health/Colic
Piriformis Pain
Plantar Fascitis
Postural Misalignment
Post-surgical Dysfunction
Restless Leg
Restricted Movements
Repetitive Strain Injuries
Sacroiliac Pain/Coccygeal Dysfunction
Scar Release
Sciatica
Scoliosis
Sinus Issues
Spasms
Sports Injuries
Stress
Tennis Elbow
Tinnitis (ear ringing)
TMJ Pain (Temporomandibular Joint dysfunction)
Whiplash/Torticolis
Women's Health